Concrete Resurfacing Exeter
Dares Surfacing are experts in concrete resurfacing Exeter, Devon. Want a quote to get your veranda, patio or driveway concrete resurfaced? Give us a call! We're always available to answer any questions you may have and provide you with a competitive quote. We aim for perfection with all of the jobs we carry out in Exeter. We supply the very best products and our groundwork technicians are all highly skilled, experienced tradesmen.
Don't hesitate to get in contact today!
High Quality Concrete Resurfacing Exeter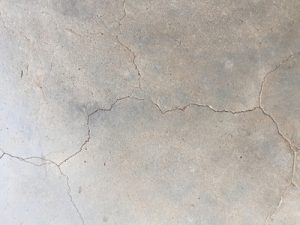 We know that concrete resurfacing Exeter rejuvenates the surface. Our skilled Exeter team are able to carry out the job Exeter typically within a few hours. Carrying out this service is typically half the cost of concrete replacement. We want to give your concrete the TLC that it needs to get it looking great again, and will last for years to come.
Our Exeter team have carried out this service for many years with different types of concrete. We can recommend the best option for you and tailor a solution to your requirements. Call Dares Surfacing today to discuss your needs.
The Benefits of Concrete Resurfacing Exeter
At Dares Surfacing we take pride in our ability to execute detailed jobs according to exact specifications. We provide original concrete work and repairs, with concrete services. We use the old, worn out or damaged concrete as the base for a new and revitalised concrete surface. New resurfacing material is installed over existing concrete. We install either a polymer modified or thin cement overlay to completely hide your damaged concrete and give it a transformed look.
Why Choose Dares Surfacing in Exeter?
At Dares Surfacing, we pride ourselves on our quality products and professional workmanship. We have many years of experience with many happy clients. We offer a professional and personal service, and we are able to take on both commercial and domestic work. We pride ourselves on our great reputation and the complete satisfaction of our customers.
Get in Touch
For Concrete resurfacing Exeter, there is no one better suited for the job than us! Call today on 07540 686 887 or fill out our contact form online for a free, no obligation quote. We look forward to hearing from you and working on rejuvenating your concrete!